GSMA Singapore Open Day: 2016 Mobile Trends & Predictions on the Future of Mobile
---
Overview
| | |
| --- | --- |
| Where: | GSMA & Yushan Ventures, Hilton Singapore 581 Orchard Rd, , Singapore 238883 |
| Start Date: | 03 Dec 2015 |
| End Date: | 03 Dec 2015 |
View Events Page
---
Details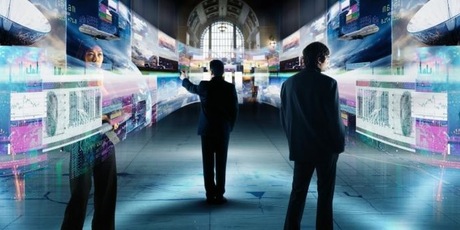 Asia's Mobile & Technology Industries: A Fantastic Growth Story That's Only Just Beginning. 
How quickly is the landscape of the mobile market evolving in Asia as more developers and users explore the possibilities of mobile technology? From mobile payment to how beacon technology will enchance user and enterprise utilization of this fast evolving technology, join us for an evening with industry professionals who will shed light on the top trends and changes to come on tomorrow's mobile technology and mobile app landscape.
The GSMA Singapore Open Day, hosted with Yushan Ventures, will provide insight and thought leadership demonstration from industry movers and shakers as well as networking opportunity between industry players. We will also have a lucky draw for a Gold Pass to MWC Barcelona and MWC Shanghai 2016. Don't miss it!
Venue: Hilton Hotel Singapore(complimentary food and cocktails will be served)
Thursday, December 3, 2015
Agenda:
16:00: Registration
16:30 – 16:50: Opening Remark: Insights and learnings from the The Mobile Economy Report 2015, By Julian Gorman, Strategic Engagement Director, GSMA Mutual
16:50 – 17:10: Building Digital Companies in Mobile Pioneer Markets – Rocket Internet's Strategy in South East Asia, By Mr. Hanno Stegmann, CEO, Asia Pacific Internet Group (APACIG)
17:10 – 17:25: The emergence of mobile commerce and how it's changing the way we do business, By Mr. Tyson Hackwood, Head of Asia, Braintree Payments a PayPal Company
17:25 – 17:45: Integrating user data to further personalize beacon-powered push notifications, by Christian Geissendoerfer, CEO Yoose
17:45 – 18:00: Mr. Yong Teck Yap, Managing Director, MyRepublic (Invited)
18:00 – 18:20: Introduction of MWC Shanghai, By Mr. Leland Lai, Managing Director, GSMA Ltd.
18:20 – 18:30: Gold Pass Lucky Draw
18:30 – 20:00: Networking drinks and refreshments
Speakers: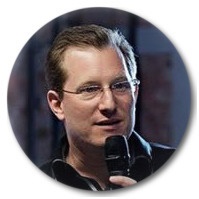 Christian Geissendoerfer, CEO, Yoose
Christian has a passion for location-based services and their potential to transform the advertising landscape, connect people and enrich lives. An early pioneer in location-based services, he founded YOOSE in 2008 after extensive experience gained in IBM, Lotus and Deutsche Bank.
Christian loves building businesses and leading teams. A renowned expert on location-based services, he regularly speaks about location-based services and mobile marketing across the world.
Christian is President and founder of the Singapore Chapter of the Location Based Marketing Association and the President of the Mobile Alliance Singapore.Christian has made Singapore his home, but originally hails from Germany and is fluent in German, English, French and Spanish.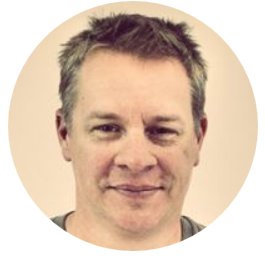 Tyson Hackwood, Head of Asia Braintree Payments, an PayPal Company
Tyson has been actively involved in both Online Payments and Mobile Payments for 15 Years, with extensive experience working with both traditional and next generation businesses. He has worked with many of these organisations through his time in Braintree, PayPal and Vodafone.
He is excited by projects and businesses that are trying to enhance 'mobile' experiences and drive commerce by using the 'invisible payments' like Uber, Hotel Quickly, Hailo and many others in the Asia region.
Currently expanding the Asia footprint of Braintree, is involved with expanding access to the traditional payment methods as well as the emerging payment technologies. Is an avid mentor and educationalist, spending much of his time explaining 'payments' and how they can be used to grow commerce. Related to this is his love of 'start-up' t-shirts and stickers.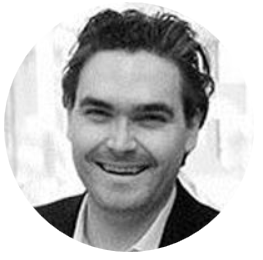 Hanno Stegmann, CEO, Asia Pacific Internet Group (APACIG)
Hanno Stegmann is the CEO of the Asia Pacific Internet Group (APACIG) – the Asia-Pacific Investment JV of Rocket Internet & Ooredoo Group and home to some of Asia's most successful internet companies. In this role, he currently manages around 17 companies in 15 different markets across South East Asia. Prior to his appointment as CEO of APACIG, Hanno spent several years as CFO and Managing Director of SevenVentures GmbH – a leading German venture fund and as Vice President M&A responsible for the digital acquisition projects of ProSiebenSat.1 Media AG.
Prior to that, Hanno was employed as a strategy consultant at the Boston Consulting Group, where he worked on various strategy and M&A assignments around the globe.
He holds an MBA with distinction from INSEAD in Fontainebleau (France) & Singapore as well as a B.A. in Management from the University of St. Gallen (Switzerland).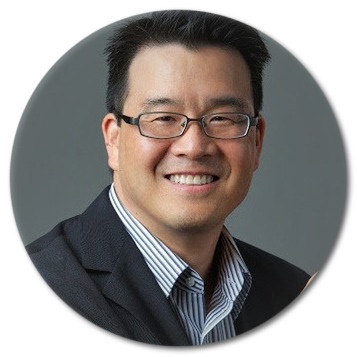 Leland Lai, Managing Director – Asia, GSMA,  Ltd. 
Leland led GSMA through a strategic pivot and grew Mobile World Congress Shanghai (mwcshanghai.com) from 2,300 to 40,000 attendees in 4 years. Leland began his career in 1990 with Hutchison Telecom, where he worked on one of the world's first GSM license bids in Germany and Greece. Later in his career, Leland restructured an Alcatel-ITT spinoff with an ailing MVNO (mobile virtual network operator) business and positioned it for an IPO as part of eOn Communications (Nasdaq: EONC). Then he spearheaded Terayon Communication's DVB-H trial with PCCW and Qualcomm MediaFLO. These successes contributed to Motorola's $140M acquisition of Terayon. Leland holds an MBA from the Anderson Graduate School of Management at UCLA, a BS in mechanical engineering from UCLA. He served in the U.S. Naval Reserve Officers Training Corps and is a U.S. Federal Aviation Administration licensed pilot.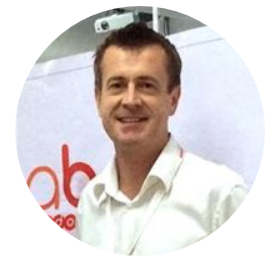 Julian Gorman, Strategic Engagement Senior Director, GSMA
Julian is a Strategic Engagement Senior Director at GSMA heading mobile operator relationships in South East Asia. The GSMA represents the interests of mobile operators worldwide, uniting nearly 800 operators with more than 250 companies in the broader mobile ecosystem, including handset and device makers, software companies, equipment providers and Internet companies, as well as organisations in adjacent industry sectors. Julian has previously held telecommunications industry management roles with Mobile Networks and as a consultant in Australia, Asia, Africa and Europe in a career spanning over 15 years including a number of years with Indosat. In recent years his focus has been on digital service innovation supporting the growth of sustainable digital ecosystems in SE Asia. Julian holds degrees in Mechanical Engineering and Law.
Sponsors, Supporting Partners and Organizers:
| | | |
| --- | --- | --- |
| | | |
|  Media Partner | | The Hub Singapore is Singapore's largest community of start-ups and impact entrepreneurs. We are a coworking space in the heart of Singapore and also offer mentorship, incubation, workshops, events, marketing support and a dedicated corporate engagement program. |
| Co-Organizer |   | Yushan Ventures invests time and money to further, promote, and assist globally focused mobile start-ups from their infancy stage to maturity in their efforts to build, scale, and expand successful products faster and smarter by providing seed level direct investment and connections to additional funding sources, industry expertise, and international relationships. |
| Co-Organizer |   | The GSMA represents the interests of mobile operators worldwide. Spanning more than 220 countries, the GSMA unites nearly 800 of the world's mobile operators with 250 companies in the broader mobile ecosystem, including handset and device makers, software companies, equipment providers and Internet companies, as well as organisations in industry sectors such as financial services, healthcare, media, transport and utilities. |
View Event Page