Show Support For France On Facebook, But Why Not For Syria Or Lebanon Too?
November 27, 2015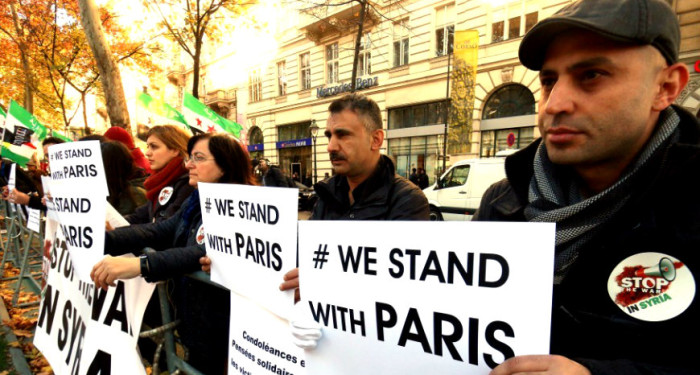 There has been an outpouring of support and condolences that went towards France in the aftermath of the Paris Terrorist attacks, the coordinated attack perpetrated by ISIS that has left, as of now, 132 people dead and an uncountable number wounded. As the world rallies, Facebook is also helping its users show solidarity by a tool that superimposes French flag over their profile photo in one click, the same way Facebook did when US supreme court allowed same sex marriage last June.
But here's is the issue: on Thursday, a double suicide attack ravaged Lebanese capital Beirut that also killed 30 people. But that went under Facebook's notice of solidarity. People have been taking note of it and have expressed displeasure in various social media.
Dear Facebook: Nice French flag overlay. But how do I change my profile picture to show solidarity with the people of Beirut?

— aurora (@Aurora_Hyseni) November 15, 2015
Hey Facebook can we get a Beirut color option also for profile pics.

— Sanjay Manaktala (@smanak) November 14, 2015
Facebook's double standard on clear display –> Enabling users to show support for Paris with French flag on DP — but why not for Lebanon?

— omar r quraishi (@omar_quraishi) November 15, 2015
We do not want to be contrarian and throw angry fists against anybody, although such tendencies are typical for some of us (something like 'you are talking about/giving charity to ALS research but never do for prostate cancer' type of argument, as if doing both are mutually exclusive). But the plight of people of Lebanon, another democracy, is no less than the French people. So if you want to express solidarity to the victims of these barbarous acts, although not native to Facebook, there are tools that can come to your aid.
If you want to superimpose both France and Lebanon's flags on your Facebook profile or any other for that matter, you can use LunaPic. Choose any flag or flags you desired to put on, then upload your profile picture. It will give a superimposed version of the image. Links are available on its page to post that image as profile picture on Facebook.
After you are finished, you would get something like this:
---